Create comfort and safety in your own home
From the soothing comfort of a supportive mattress, to the increased safety provided by bed rails and frames, hospital beds make an ideal complement to your home medical care environment.
Ask us about insurance billing for Medicare, Medicaid, and BCBS insurance providers.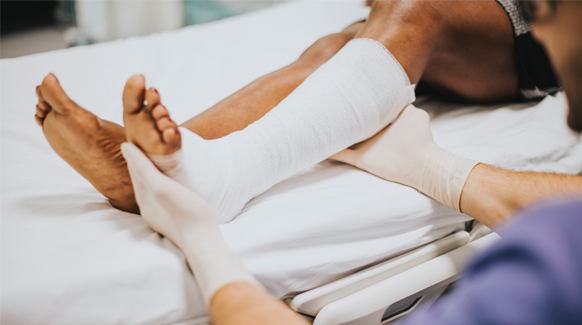 Encourage healing with custom features
Rest is essential for the effective healing and recovery of your body. Customizing your hospital bed allows you to position your body is ways that ease pressure, support healing, and create an nurturing environment.
Stop by and explore our bed options so you can choose your ideal custom options.
Support your recovery goals with high quality supplies
Mattresses
Lifts
Bed frames
Rails
Reclining beds
Customizable beds
Bed tables
Trapezes
Put your trust in us to fulfill your medical supply needs
You can put your confidence in the nearly 15 years of experience behind our knowledgeable team to evaluate your needs, explain the different options available, and help you choose the hospital beds and accessories, mobility aids, and other supplies to meet your care objectives. Give us a call or stop by to choose your bed 410-518-6777