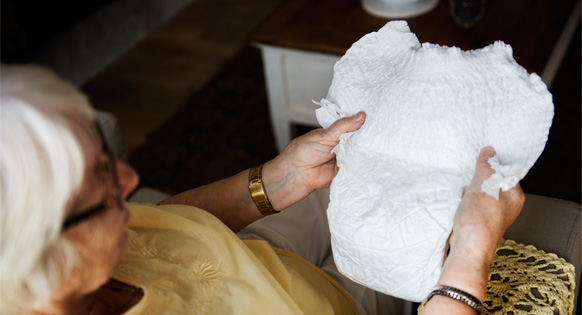 Discreet and dignified management
It can be stressful and emotionally trying to cope with incontinence. Let us make it easier for you with an array of products designed for easy, hygienic management of your bladder control concerns.
Put your trust in us to offer encouragement and respectful help when choosing your products.
Personalized tips and guidance for your needs
You do not have to be ashamed of your incontinence. Not only is it extremely common, it can be easily managed while still allowing a comfortable and active lifestyle.
Visit or give us a call to learn more about the product options available, and let us help you choose the ones that are right for you.
Personalized tips and guidance for your needs
Attends adult diapers
Depends adult diapers
Undergarments liners
Underpads
Kids diapers
Sanitary washcloths
Wipes
Gloves
SAVE on your incontinence supplies
Make more out of your care budget by asking us how to SAVE on your incontinence supplies. DISCOUNTS are available, including our "Buy 3 boxes of wipes, Get 2 boxes of gloves FREE" offer. Ask about Medicaid, Medicare, and insurance billing for hassle-free payment. Give us a call to find out more about our products 410-518-6777
Incontinence Products