Don't let mobility issues keep you at home
Simply because you have difficulty walking doesn't mean you should have to stay home and miss out on the activities you love.
Manual and motorized wheelchairs are convenient, simple-to-use mobility aids that let you regain control over your independence. Call us to put nearly 15 years of experience behind your mobility needs.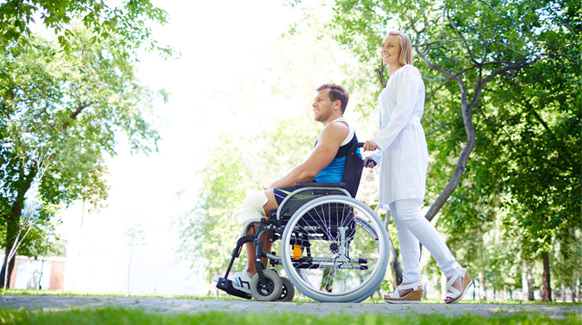 Keep your wheelchair at its best with routine service
Regular use can cause wear and tear for your wheelchair. Frequent use or misuse can lead to damage which diminishes the safety and reliability of your chair.
Let us help you enjoy a convenient, safe, and reliable chair with services and repairs protected by a 1-year WARRANTY.
Conveniently and affordable increase your mobility
Manual wheelchairs
Motorized wheelchairs
Foldable power chairs
Jazzy brand chairs
Lightweight manual chairs
Easy-disassembly Z-Chair
Drive brand chairs
Get the assistance you need, when you need it
If you already have an everyday-use wheelchair but are planning a trip or outing and think a portable chair or power chair would help you enjoy your adventure more, ask about our flexible and convenient rental options.